REGISTRATION CAME ONLINE !
Like every year we offer you outstanding international DJs during our 5 Day Weekend at "Himmelfahrt", 29.05.-01.06.2019. Classical tango sound in high end quality for 13 hours daily. Our wooden dancefloor measures 130 squaremeters and additionally we offer an outdoor-dancefloor during the daytime, to enjoy the magic of tango dancing and the warm summer sun at one and the same time.
Our teachers, Buket and Özgür, will help you to improve your skills in a second ballroom. Develope your dance postures and your repertoire with professional support.
This years offer: Flexible booking. Book either from wednesday to friday or from friday to sunday.
Mattstedt TangoWeekend is an initiative among friends and offers you the perfect mix of a regular tango marathon and a tango vacation. The old mill and its grounds are situated between Jena and Weimar in a region often praised as "Tuscany of the East", right on the banks of the river Ilm.
Be our guest and visit the charming mill estate, built in the traditional style with its yard being surrounded by buildings on all four sides, dance in one of its several halls, take a stroll through its grounds of about 11 hectares or simply relax and enjoy the food we prepare for you. Lodging is provided in dormitories, or you can bring your own tent if you prefer.
We are looking forward to welcome you!
HERZLICHE EINLADUNG ZUM 11. WEEKEND ÜBER HIMMELFAHRT
VOM 29. MAI BIS 2. JUNI 2019
Es erwarten Euch 5 Tage Landluft auf dem wunderschönen Vierseitenhof mit unvergesslichen Nächten im großen und kleinen Mühlensaal. Eingerahmt von Wiesen und dem Flüsschen Ilm, bietet der Mühlenhof eine einzigartige Atmosphäre.
Namhafte DJs mit internationalem Renommee werden die musikalischen Schwerpunkte auf die traditionelle Musik der 30er und 40er Jahre legen. Melde dich allein, mit Freunden oder der Familie an, wir werden für ein ausgewogenes Verhältnis von Führenden und Folgenden sorgen! Wir tanzen in einem großen lichtdurchfluteten Saal mit bestem Holzboden, der uns Abends ein zauberhaftes Ambiente bietet oder der großen Aussentanzfläche.
Vegetarische Vielfalt, selbstgebackener Obstkuchen, Fleisch und Wurst nach thüringer Art gehören zum kulinarischen Angebot. Kommt und lasst euch von der wunderbaren Tangoatmosphere in Mattstedt bezaubern!
Wir freuen uns auf Euch.
Euer Tango-Weekend-Team
TEACHERS
BUKET AKDOL + ÖZGÜR EL MAGO ARIN
Özgür started his dancing career in 1998 at the age of 14, specializing in Latin American Dance. Spending two years as professional dancer of various Latin American styles improved his physical awareness and understanding of connection in couple dances. His auspicious encounter with Argentine Tango occurred in year 2000 whilst studying at university. He was inspired by the elegance and culture of Tango Music and started to work with world renowned Tango Masters to gain a well-rounded education in different Tango styles: – Tango Salon, Tango Nuevo and Tango Scenario -
Through years of experience with the many facets of Tango as an art form, he has shaped his own aesthetic as a dancer and established his standing among the Tango art form. He has been actively teaching and performing Tango all over the world for the last 16 years. He has participated in various Tango Festivals, Marathons and Stage Performances as teacher and performer including Istanbul Tango Week, Tango La Queen Freiburg City Theatre, Tango X Festspielhaus St. Pölten (2009 and 2010), Cyprus Tango Camp, Nürnberg Tango Festival, Sultans Tango Festival, Izmir Tango Extremo, Bergen Tango Festival, Tango Alchemie Prague, Qatar Tango Festival,Kazakhstan Tango Festival, workshops in different cities (Bs. As., Istanbul, Munich, Prague, Strasbourg, Wien, Nürnberg, Freiburg, Bern, Eskisehir, Berlin), and many of other Tango events. He is the co-owner of Academia De Tango Berlin Dance School in Berlin. His dance style is a unique fusion of traditional Tango and new elements of Tango, whilst his highly expressive musicality and partner connection holds fast to a clear fundamental technique.
WE PROUDLY PRESENT OUR DJ-LINE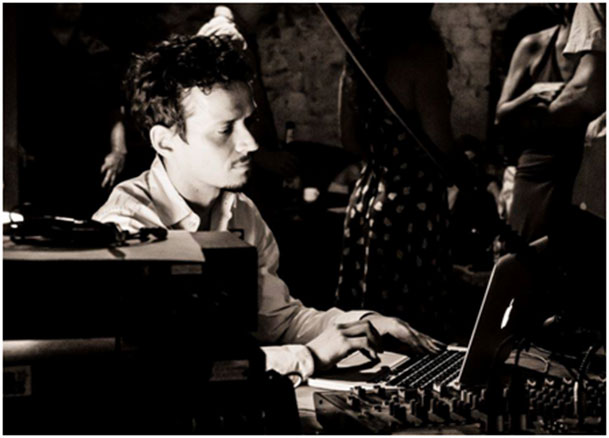 MARKUS. Q (Germany)
ALJOSCHA BUKOWSKI (Germany)
DIRK (Germany)
THIBAULT CRESP (France)
JENS-INGO BRODESSER (Belgium)
STEFAN OK (Germany)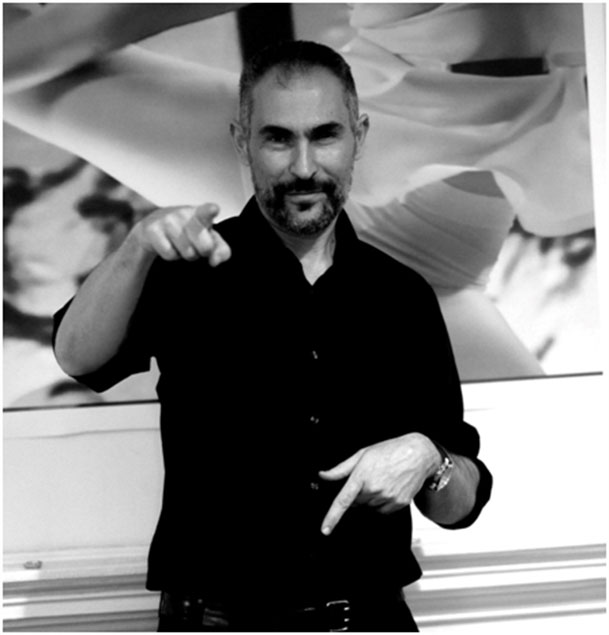 MAX STASI (Italy)